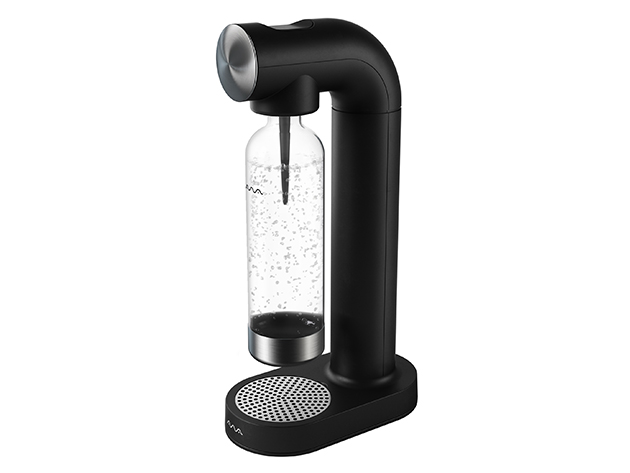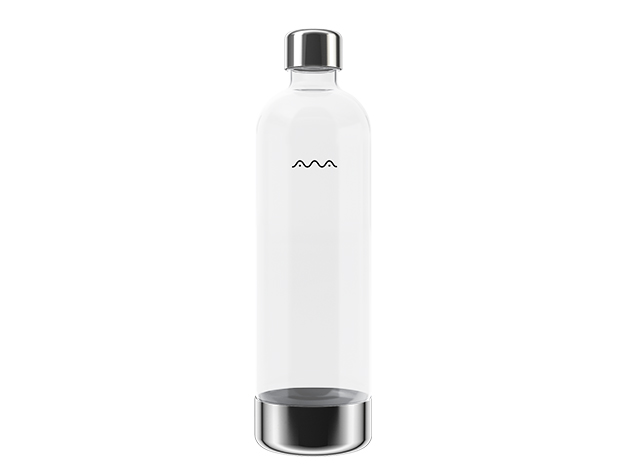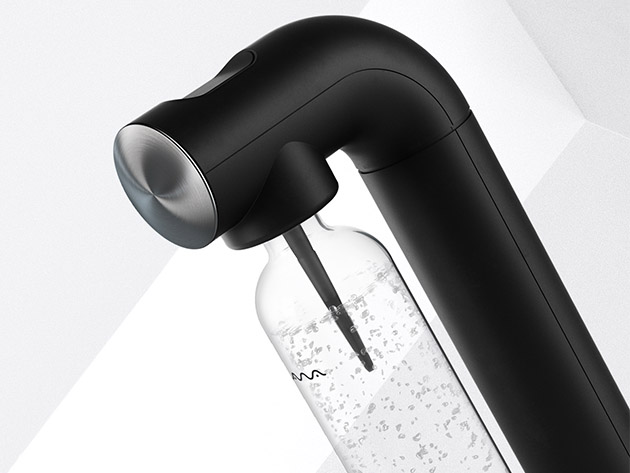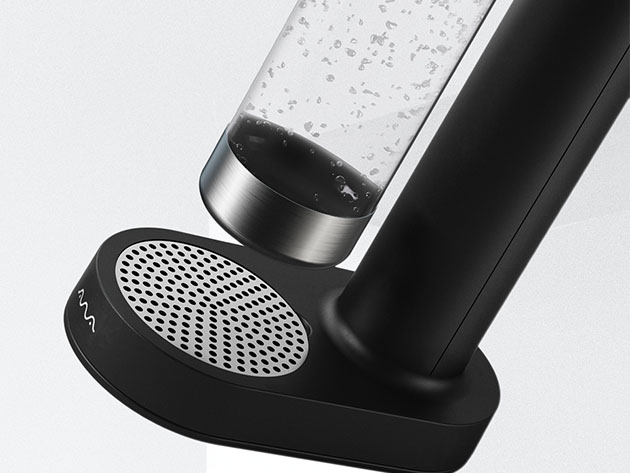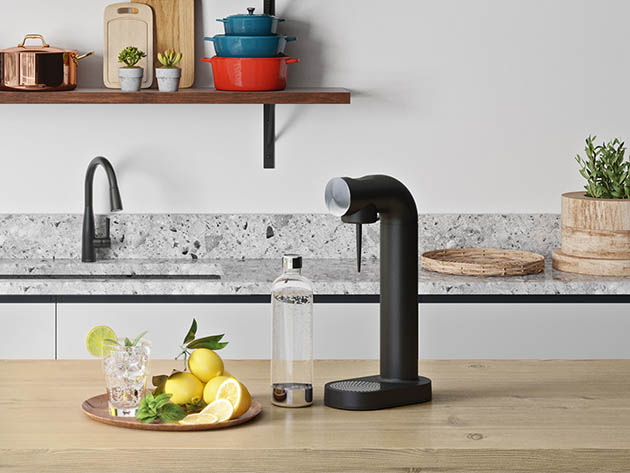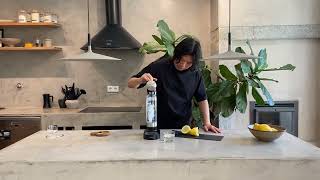 AWA Water Carbonator + Water Bottle
by Drink Awa
Description
The AWA Carbonator is created for sparkling water lovers looking for a minimalistic design without the hassle. Just press, pour and enjoy. No mess, no waste, just great taste. Twist the standard CO2 tank in from below. Fill the bottle with clean drinking water and insert it into the machine. Press the button on the top to carbonate as much as your taste desires (hold down for extra bubbles). You're done! With its matte black finish and chrome accents, AWA complements any kitchen while taking up minimal space on your counter. No cords! Place it anywhere and move it around freely if you want to switch things up.
Soda water in seconds. Easily carbonates your water as much as your taste desires
Scandinavian design. Matte black finish & chrome accents complement any kitchen while taking up minimal space
Sustainable. Comes with a 1L reusable bottle to avoid single-use bottles
Safe. Has FDA & CE certifications; BPA-free and dishwasher safe
How to Use
Load. Insert CO2 tank from below & screw in tightly
Fill. Add drinking water to the min. & max. lines
Twist. Twist bottle in counter-clockwise, but don't over-tighten
Press. Carbonate to your liking. Hold down longer for more bubbles. Stop when you hear the release
Enjoy. Pour yourself a glass & add a slice of lemon if you want
Note: Does NOT include a CO2 tank. You can find one at your local grocery shop.
Specs
Specs
AWA Carbonator

Color: matte black finish & chrome accents
Dimensions: 18"H x 9.5"D x 5"W
Quick & easy setup
No cords
Minimalist design
Space-saving
Certifications: FDA, CE

AWA Signature Bottle

Color: clear
Materials: metal parts, durable plastic
Size: 1L
Maximum water: 850ml
BPA-free
Dishwasher-safe
Reusable

Manufacturer's 1-year warranty
Includes
1x AWA Carbonator
1x AWA Signature Bottle
Shipping
Ships to US
Expected Delivery: Apr 4 - Apr 9