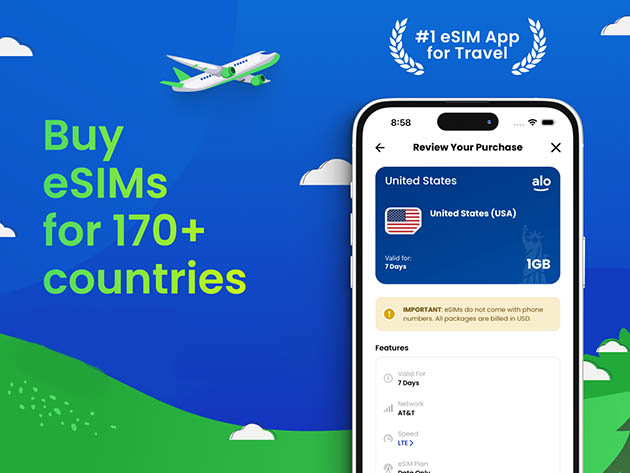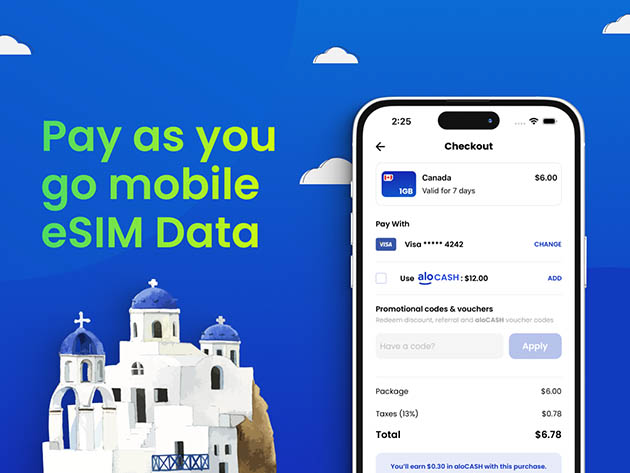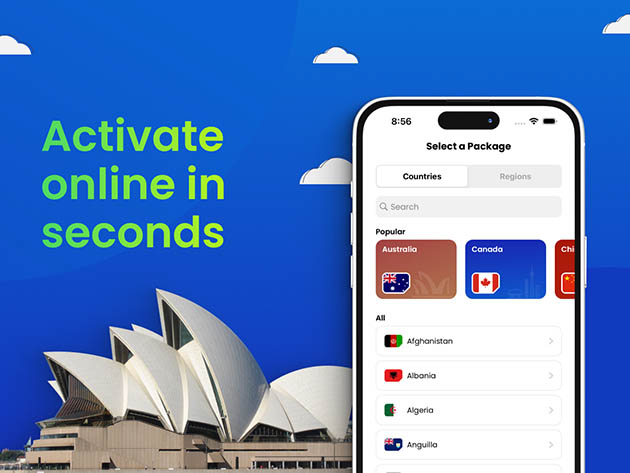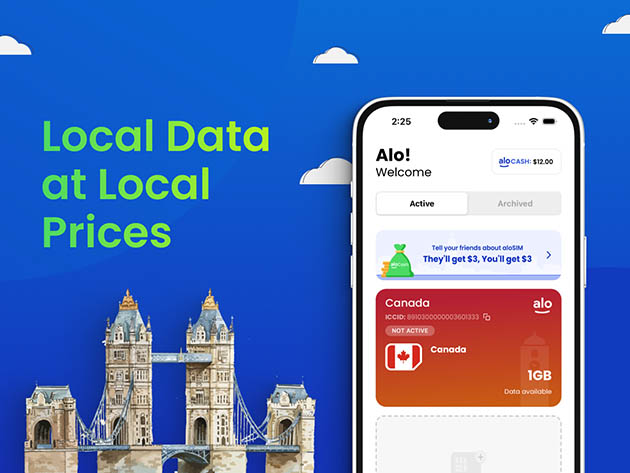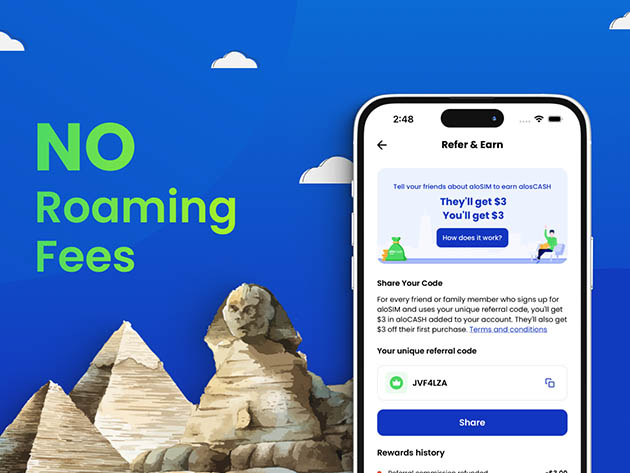 aloSIM Traveler's Lifetime eSIM Plus Mobile Data Plan
by Affinity Click
Stay Connected in 170+ Countries with eSIM! Add Data Whenever You Want & Avoid Roaming Charges
Terms
If you have any trouble redeeming your code or using your data, please contact the aloSIM Support team (support@alosim.com) for 24/7 assistance.
This item is excluded from coupons.
All reviews are from verified purchasers collected after purchase.
Great deal, used it for two weeks while being in the US. It sis for data only, but by using video chat options, this was not an issue. It was super simple to set up on my Iphone, but little bit of a challenge on my wife's Android phone.
Dec 2, 2023
Easy to install. Decent $ for various data plans. Easy activation while traveling. Wish the expiry date is longer.
Nov 30, 2023
Got this for cheaper long distance than going through my provider when travelling from Canada to the US.
Nov 28, 2023
It should be useful on trip to Italy. Simple to install on an iPhone SE. I'll buy more when we get there. Downside: no 5G. Cheaper to buy a new eSIM than to add data.
Nov 15, 2023
not much, it was very difficult to install & use. I will look for an easier sim to use when next I travel
Nov 12, 2023
Excellent and very convenient to use. Great value for money. Used Alo e-sim and internet in USA for a few days trip and avoided local carrier huge roaming charges shit. When travelling, just removed local SIM card and opted for Alo e-sim and it worked very well.
Nov 11, 2023